Interview with Nick Smart: On Kenny Wheeler
from a conversation that took place 9.19.11.
For more information, read Douglas Detrick's Profile of Kenny Wheeler on the FONT blog.
Introduction: Nick Smart is a trumpet player and educator based in London. When he moved to London in 1999, Smart initiated a relationship with Wheeler that has grown to find Smart performing Wheeler's music for big band, and Wheeler making guest appearances as an educator in Smart's classes at the Royal Academy of Music. This friendship, that began with but now transcends the teacher and student relationship, gives Smart some insight that he was willing to share with the Festival of New Trumpet's audiences. Given Wheeler's legendary shyness, it is very exciting to talk with someone who has studied Kenny Wheeler's career, and even participated in it, so that we can get a deeper look into his motivations than even the man himself would feel comfortable offering. Smart is one of Wheeler's great champions, along with many others, and FONT is happy to offer his thoughts on this great musician.
---
Biography of Nick Smart: After studying music at Salford University and the postgraduate course at the Guildhall School of Music, Nick Smart quickly established himself as a busy jazz trumpeter and educator. He has performed with numerous groups including the Stan Sulzmann Big Band, London Jazz Orchestra, Michael Garrick Big Band, BBC Big Band and is the regular soloist with the James Taylor Quartet.
In 2005 Nick released his debut album "Remembering Nick Drake" to critical acclaim. The album featured Smart's arrangements of Nick Drake's music played by an all star line-up including John Parricelli, Paul Clarvis, Christine Tobin and Stan Sulzmann amongst others. It was described by Straight No Chaser magazine as "…a future classic because it really captures all that is best about British jazz…." and by John Fordham in Jazz UK as "…fascinating music devoted to a fascinating inspiration." In December 2008 Nick released his trio album "Remembering Louis Armstrong" featuring Hans Koller and Paul Clarvis. The trio pay tribute to Louis Armstrong in their own creative way by exploring some of the iconic repertoire associated with him throughout his life. In their review of the album the Vortex Jazz Club said that they "strip the music down to its essentials creating intriguing, cogent improvisations in the process. An unusual, absorbing programme of music."
Nick has been increasingly sought after in jazz education. After successfully setting up school jazz projects for Bedfordshire and Camden, Nick was invited to create and direct the Royal Academy of Music Junior Jazz Course. Students of the course have since worked alongside many guests including Dave Liebman, Tim Garland, and the course Patron, Kenny Wheeler.
---
The Interview:
Douglas Detrick: You recently recorded some of Kenny Wheeler's newest music for big band. What was that like?
Nick Smart: It was fantastic. We were able to get most of Kenny's favorite musicians from the Music for Large and Small Ensembles band. Dave Holland said he wouldn't miss it for the world, and the same with John Taylor, Norma Winstone and Evan Parker and all the saxophones from the original band and for the tour as well. The original plans for the 80th birthday tour fell through, but we did manage to rescue six gigs from the tour and get some funding, so in October of last year we were able to do the tour with all of the new music that Kenny had written, which was some of the most amazing music yet. At the end of that tour all the band felt so in love with Kenny we all said that this music must be recorded, even if we pay for it ourselves, or work for nothing, this music needs to be recorded. That took a further eight months or so, and we recorded it just this last week, the second and third of September. So there's a new big band album with that original British big band from Music for Large and Small Ensembles. It sounded amazing and Kenny played great.
DD: That seems to come up a lot with Kenny. He's famous for being so shy, and people have helped him push for things along the way.
NS: Shy doesn't even begin to describe it!
DD: It seems like people just want to play his music, and Kenny has never pushed hard himself to get people to do it. How do you think that's worked in his career over the years? How have things come to him even though he hasn't pushed for them?
NS: He's never pushed for things to happen, but things have happened. He has had some people like Evan Parker make the initial contact in the UK with ECM. Going right, right back. That was the first port of call. So then Kenny was associated with ECM and Azimuth, and with people like Manfred Eicher behind you its going to make it easier to do things like Gnu High and then the association with Dave Holland has given him a lot of exposure as well. Lots of people have recorded Kenny's tunes. Even Bill Evans recorded one of Kenny's tunes, and Jim Taylor as well. So there have been various people that have been advocates for Kenny more than he's ever been one for himself. He has people that everyone else looks up to, and if they say Kenny Wheeler is amazing, then other people are going to believe it. Its exactly like now with the FONT festival, its going to bring him to a whole new audience.
DD: Can you tell me how Kenny interacted with the band at the recording session?
NS: He doesn't! (Laughing) Its all there in the music, and this is the extraordinary thing that people have to understand about why that particular big band is so special. You've got people whose relationships with Kenny go back 40 years. Derek Watkins, the lead trumpet player, he played on Windmill Tilter. [Released in 1968, Kenny Wheeler's first album.] So, you're talking about a 45 year musical relationship, and the same goes for every living member of the band. It allows Kenny to just do the music, without talking about it. He's never liked talking about it. The conductor of the band, Pete Churchill, he'll sometimes ask things of Kenny. He'll say "Is this what you want?" and he'll say "Yeah, Okay, I don't mind really." [Nick Smart says this last part in an endearing and spot-on impression of Kenny.] He'll never hear him say "Hey Pete, let's do that a little bit quicker" or "let's let this phrase sing out", he'll never say things like that. So, it's interesting, but we're all very used to it. If you're not use to it, it can come across as a bit funny, and you might think he's pissed off or something. He never has been like that.
DD: He doesn't really have no opinion on the music, right? It seems that its more a matter of him trusting the musicians to interpret the music.
NS: There's a difference when he's working with his band, and when he travels and works with a pick-up band. When its his own band there's a real trust. Remember that Kenny is from a generation where he just wants to play, and if they are willing to play his music then he's happy enough about that that he doesn't get picky. So, for someone who's such an amazing composer, he's very un-composerly. A lot of composers can be incredibly precious about their music. They'll say "No, don't hit the ride cymbal there, hit it one inch to the right so it gives it a resonance that captures the singing of birds in the morning." Kenny hands the music over to the band, absolutely. He says "I like to write beautiful things and then let the band destroy them." So, I think that is a part of the process for him, that you hand the music over to the band. Its not a lack of opinion about how it should be played, its an acceptance that it will be played how it will be played, and he doesn't wish to engage in teaching. He'll assume that you're playing it the way you think it should be played, as a choice and not a lack of awareness.
DD: I've heard Kenny say several times in interviews that he's never tried to do anything new. He's trying to continue doing the same thing he's always done. He might say "I just like to write pretty songs and join them up" or something like that. He also said he has to "resist the temptation that everything has already been written." He's still writing a lot of music into his eighties, its really quite amazing. How does he keep this kind of creative energy going?
NS: I think the interesting thing is that he can't not do it. He writes every day, so he practices writing, in the same way he practices trumpet every day. So, he does work very hard at keeping those creative muscles working. And he doesn't over-analyze. That's part of the reason why he doesn't like talking about his writing himself. He says "I'm a bit scared I'll figure out what I do, and then I won't be able to do it again because I'll be so conscious of it."
DD: Let's talk about Kenny's relationship in the last few years with CamJazz, the Italian record label. This label has been a really important outlet for Kenny in the last five or so years. Kenny has been doing a lot of recordings with lots of different musicians for CamJazz, and I wonder if you feel that Kenny has more artistic freedom here than he has before? What do you think he likes about working with this label?
NS: It's the same as with the big band. He won't have a view on that. He's not like the rest of us where he wants to know what their PR department is like, or what their distribution is like. He hasn't even thought about that, he's very much all about the music. Whoever his manager or his friends tell him he should trust, he'll just go with that. So, he'll just be happy that they're doing it. He won't have a preference based on anything. Who knows what might have happened if he had recorded more when he was younger. Do you know the story behind Windmill Tilter?
DD: Would you tell it, please?
NS: Kenny had his wisdom teeth out and John Dankworth said "why don't you write some music?" So, that was how his first recording happened. Who knows what might have happened if he hadn't done that, it might have been another ten years. There were some broadcasts back then, so the big band would have been together doing those. Have you seen the 20 minute documentary on YouTube?
DD: Yes, I have. [This is documentary is posted here on the FONT Blog.]
NS: That film is all about the big band, I also filmed a great deal of the recording session last week. I left about nine iPhones recording around the studio. I should be able to put something nice together out of that.
DD: You've also worked with Kenny as an educator.
NS: Yes, I have, a bit. I used to run the Royal Academy of Music's Junior Jazz course on Saturdays. So, I made Kenny the patron of that course. We were already friends by then, I'd been friends with Kenny since about '99 or '98 when I first came down to London. I sought him out. A lot of my teachers and musicians I'd worked with knew him. So, we grew closer, and for a time I lived close to him. With Kenny its all about knowing how to treat him, how to work with him, and I got the hang of that. I'd be able to get him to come in and work with the kids and open up about things that he probably wouldn't have done if it hadn't been me. It's a lucky sort of relationship for me.
DD: I went to Lawrence University, in Appleton, WI and he came for a visit in 2005. I went to both the trumpet class that he gave and the one for the whole jazz program. I could tell he was a bit uncomfortable talking about his own music in much depth, but he was able to offer general ideas about how he did what did, in a concrete sense. It was important for him to tell us what he did when he actually sits down to write. He said then, and I've read this in other interviews, that he always starts out by playing Bach on the piano.
NS: I think he's found ways that he feels comfortable answering those sorts of questions. Incidentally, the way to get Kenny talking is to ask him about trumpet stuff. He loves talking about the trumpet and mouthpieces and stuff. He's much more comfortable talking to those things because they are tangible. I can imagine in that master class there must have been more than a few awkward silences!
DD: More than a few, I'd say. What are some other examples of ways that Kenny feels comfortable teaching?
NS: I think that all of the knowledge is there in the music. What he's been doing a lot these years is to talk about a tune, making sure he has materials. Anything so that he doesn't have to rely on just talking. So, when we ask questions like "How does your harmony work?" then we can just look at the melody, and that will tell you. I feel like a lot of the answers are written in to the music. This is why a lot of his tunes are used in composition classes. In his writing he's very clear, you can see how everything works. Sometimes I get him to tell stories, like, "How did you like Smitty Smith's drumming in that Dave Holland Quintet?" and why? I try to ask him leading questions. Even with someone like Michael Brecker, you can ask "How did you like playing with Michael Brecker?" and all he'll say is "Oh yeah, he's a great player." and he won't say any more than that.
DD: How much teaching is Kenny doing these days?
NS: Very little. He will pop in at educational situations from time to time. He did a course in Italy, again because of his manager, but he's not doing anything regularly. You could never get him to sit down and do a whole composition class, he just isn't like that. I would like to have known what he was like back in the 80's or 90's, I wish I could have had lessons with him then. I'd like to know what it was like to play with him then.
DD: Kenny got involved in the free improvisation scene pretty early on. One funny thing that Kenny says about that now is that he still can't decide if the music is good or not. He also said that he didn't like the music when he first heard it, and said the same about bebop. How do you think this part of Kenny's personality works into his music? How does Kenny get comfortable with a sound and decide that he wants to pursue it and develop it? It seems like he has to develop a personal familiarity with certain ideas before he can really integrate them.
NS: I can't really speak to that so much, but one thing that Kenny said comes to mind. He did say that he felt that when he was most active in the free improvisation scene that he felt it was then that he was playing his best, when he was doing equal amounts of free playing and conventional playing. He said that when he was playing straight-ahead jazz he would try to play free, and when he was playing free he would try to play melodically. So, the two things were kind of complementing each other. So, it was then that he felt that his playing was really strong. But, really the whole thing was an accident. He didn't feel like he could fit in with the bebop crowd, and he'd play behind the beat. He heard about this night the drummer John Stevens used to run at the Little Theatre Club. Why don't I play you part of an interview I did with Kenny? [Smart plays the audio of one of his interviews with Wheeler. This portion of their discussion is transcribed here.]
KW: So I went to this free jazz club and met some of the free players.

NS: You were deliberately looking for something else?

KW: Yes, I was hearing about music that was called "avant-garde" at the time. So I went there and I listened and I hated it, but eventually they asked me if I would like to sit in.

NS: Who was there that night? Do you remember?

KW: Evan Parker was there, I think, and Trevor Watts.

NS: And John Stevens, of course.

KW: Yeah, John Stevens was the godfather of the place.

NS: I didn't realize that you actually sought out the free scene because you were feeling frustrated.

KW: It did happen like that, yeah. It was funny because they sort of celebrated that someone had come over to them from the other side.

NS: So, did they know about you at that time?

KW: Yes. That got me into Europe at the time. Around Europe, and especially in Germany and Holland, free jazz was quite popular in the 60's and 70's. So, I got asked to play more in Europe by people like Alex von Schlippenbach. Some people didn't know I could play straight ahead jazz at all.

NS: That first night when you just went crazy, was it just nerves, or did you think that was what you were supposed to do, or was it a kind of release?

KW: It was a release, a resolution.

NS: When did you feel like you really knew what you were doing?

KW: Well, I was still playing, or trying to play conventional trumpet, and I went to somebody's house and they played me a Booker Little record and hearing that opened a whole new door for me. I heard that you could do other things and still be in the tradition. He was still somehow a bebop player. That gave me the courage to go my own way.

NS: Anecdotally people often say that you "heard Booker Little and everything changed," but in our other conversations I never got the impression that he was singly so much of an influence. So Booker was that significant for you in bringing those two worlds together?

KW: Yeah, he was. Not so much with his time feel, but just that he was different, and I realized that one could be different.
NS: I had talked to him about Booker Little before and he had never said that he was that big of a deal for him. That interview was about a year ago, I thought I would just get some of his stories and his memories. So, it was interesting to hear that he had actively sought out the free improvisation scene because he was feeling frustrated with the other side of music. I didn't know before that he deliberately went after it, and that Booker Little symbolized this marriage of freedom with the bebop approach. Perhaps that what Kenny means to the likes of you and I: he is to us what Booker Little was to him.
DD: I hear that approach in so many trumpet players today. Someone like Ingrid Jensen is a great example. She's really absorbed a lot of Kenny's sounds, and taken them in her own direction, of course. The mixing in of free, wild sounds that Kenny is so great at doing, and he also plays and writes a beautiful melody. Those two things go together really naturally for him.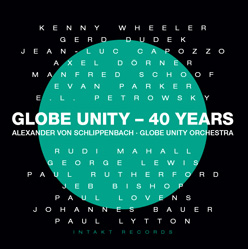 NS: He's done so much. People could have been into Kenny's music just for his jazz playing, or they could only hear his records with Anthony Braxton and be into his free playing. Or if they had only heard Angel Song or the records with Dave Holland, you might think he only played in those ways. So, there is just so much, isn't there? There's such breadth, but it all sounds like him.
DD: And also he was doing a lot of studio work simultaneously.
NS: Yes, loads of it. He was doing television as well. Have you heard of the Generation Game? It's a BBC family TV show where people do lots of ridiculous things. Kenny was the trumpet player on the Generation Game. He was very much a working musician, he was just a trumpet player. He just wanted to play.
About four or five years ago, the trombonist and writer Mike Gibbs did a big band gig with Steve Swallow and Bill Frissell and some English horn players and I went with Kenny and his wife. And Kenny said "I don't know why he won't ask me to play in the band any more." and I said "What are you crazy? You're Kenny Wheeler!" of course he can't ask you to be in the band any more. Kenny just wants to be up there playing third trumpet and not make a fuss. He doesn't really understand who he is to the rest of us. It'd be like asking Pavarotti to be in the chorus.
DD: We're very excited about the festival coming up here in New York. I'm so happy that we'll be able to honor Kenny Wheeler in this way. I'm also glad to hear him play with some of the trumpet players in New York who have been influenced by him. Also, its very important to show all the new music that Kenny has written even into his eighties. Those are three really exciting things about the festival.
NS: Yes, I'm so glad we got it all together. I sent about four of the new charts to John Hollenbeck, so we'll be playing some of the newest music as well as some of the old favorites.
DD: There's a lot more we could talk about, but is there anything you'd like to close with that you feel people might want to know about Kenny?
NS: All I can say is that this is such a special event that it won't happen again. If you're even passingly interested in Kenny's music, you can't miss it. Its not going to be a teary-eyed retrospective, but concerts with a special musician who is still creating. Also, one of the most amazing things about Kenny is just him. Its not really the music or the playing. He's a remarkable, complicated individual. That's what makes him such a pleasure to be around. I've never met anyone like him and I've traveled the world on gigs and educational conferences and such and you can talk about musicians that people know and when you talk about most people they'll talk about how someone is a great player. But, with Kenny their eyes will light up and they'll say how much they love Kenny. So many people have a genuine love for Kenny.  He's absolutely unique.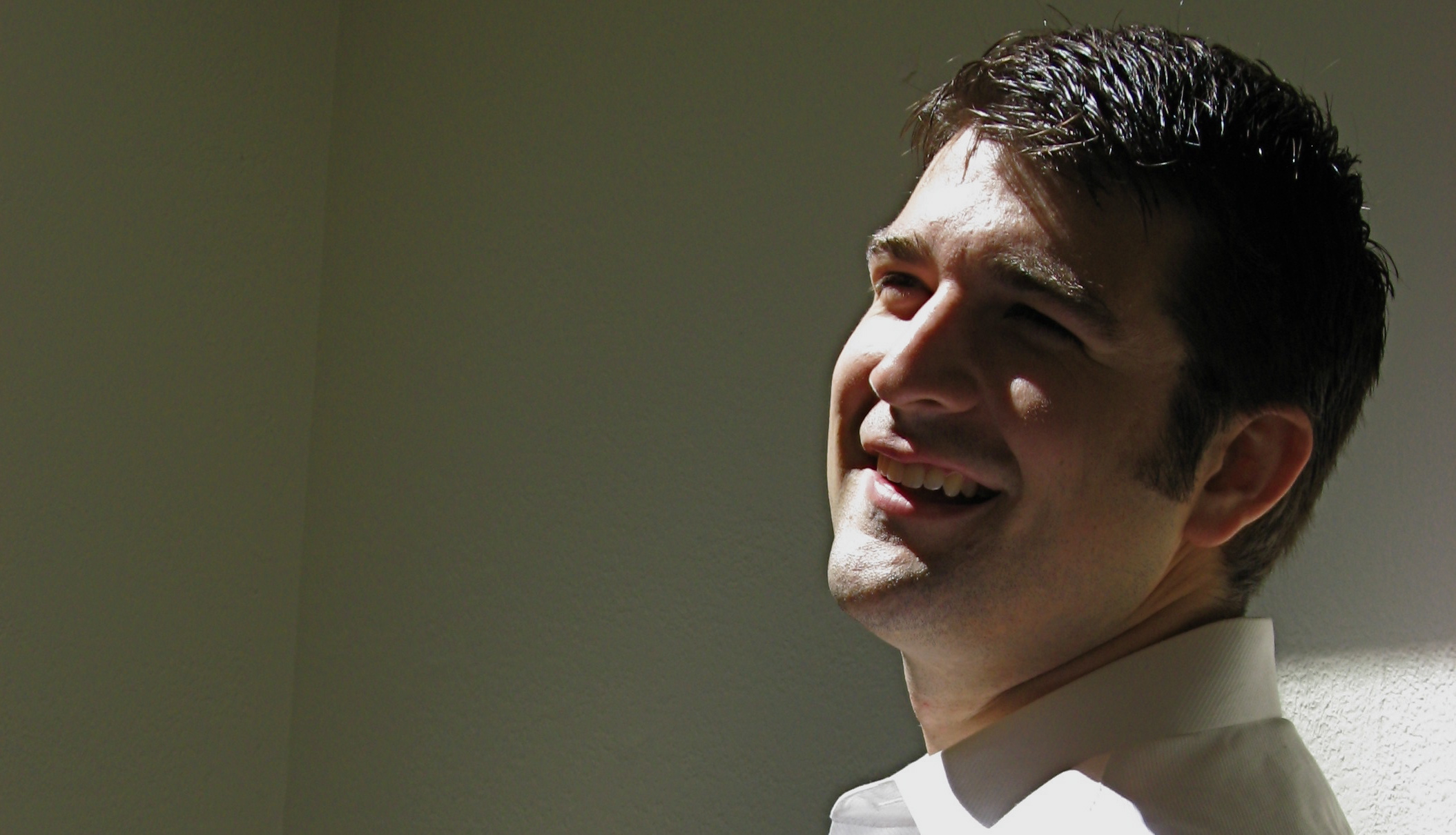 Douglas Detrick is a trumpeter, composer, and music writer based in New York City. Having worked as a composer and performer in jazz, chamber, improvised, and electro-acoustic music, he is interested in the intersection of these forms and their resonance with our culture. Detrick has written for NewMusicBox, About.com, and for his own blog at douglasdetrick.com.